ArmA 2 Screenshots and War Stories
Watch PMC ArmA 2 videos in PMC Youtube channel
PMC Rattler 25km x 25km terrain
This is the historical moment of our very first ArmA 2 installation on PMC computer :)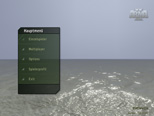 Wonder what these box arts are doing here? No clue, oh well...
PMC 10th Anniversary multiplayer event on Jun 24th - 26th 2011.
Here below you can find all our ArmA 2 screenshots which don't unfortunately have thumbnails to show at the moment. These are mostly 800x600 anyway so making thumbnails for them in 2011 resolutions is kind of funny :)
We had habit of taking screenshots and only posting them into our forums, well now they are all here in one page easy to access, otherwise you would have impossible task to find them in our forum across several posts.
CAT_Afghanistan-14.jpg, CAT_Afghanistan-15.jpg, CAT_Afghanistan-16.jpg, CAT_Afghanistan-17.jpg
CAT_Afghanistan-18.jpg, PMC_51km_desert_20.jpg, PMC_51km_desert_21.jpg, PMC_51km_desert_22.jpg
PMC_51km_desert_23.jpg, PMC_51km_desert_24.jpg, PMC_51km_desert_25.jpg, PMC_51km_desert_26.jpg
PMC_51km_desert_27.jpg, PMC_51km_desert_28.jpg, PMC_51km_desert_29.jpg, PMC_51km_desert_30.jpg
PMC_51km_desert_31.jpg, PMC_51km_desert_32.jpg, PMC_51km_desert_33.jpg, PMC_51km_desert_34.jpg
PMC_51km_desert_35.jpg, PMC_Mog_009.jpg, PMC_Mog_010.jpg, PMC_Mog_011.jpg
PMC_Mog_012.jpg, PMC_Mog_013.jpg, PMC_Mog_014.jpg, PMC_Mog_015.jpg
PMC_Mog_016.jpg, PMC_Mog_017.jpg, VTE_ArmA2_002.jpg
PMC Rugen 25km x 25km terrain
Watch PMC Rugen video trailer
PMC Ulah-Yuryakh Russian wilderness somewhere in Siberia
PMC Somalia v0.6 work in progress