Rainbow Six: Rogue Spear PMC Tactics
PMC Rogue Sear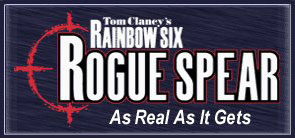 When Rainbow Six came out, we were among the first Clans to register at the www.redstorm.com, you may have not seen us every day in the multiplayer arenas but we have been here, and WILL be here long after the average clans fade away.
PMC Rogue Spear Tactical Team

Lone Wolf

Robot

Mozart

Snake Man
We have additional reserve freelance forces from Raze and Shivan. These guys have been great help to us in our many missions and we like to thank these guys for great support, we really appreciate.
Check out our PMC Multiplayer Rainbow Six Rogue Spear Screenshot Collection, from our various Tactical Engagements.
Here is our current scenarios for download
Check em out, maybe you like some of these. Unpack these to ..\data\mission directory and you're all set.



All PMC Missions.

PMC Mini-Met. This is small but deadly mission in the Metropolitan Museum, we do not have 30 tangos waiting for you, but just one or two serious badasses. Extreme caution / skill is required before fast triggerfinger. Read the pmcmini1.txt file for mission orders & details. Enjoy.

PMC Mini Met.
PMC Urban Ops MOD dir. This is the PMC mod dir for Urban Ops containing all the latest missions in our arsenal. Download PMC Urban Ops MOD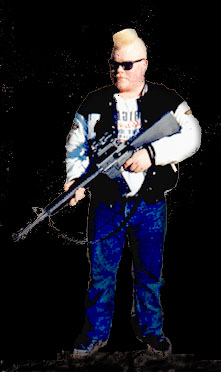 "We have never negotiated with terrorists, and we never will"
Back to R6 index page.