PMC Minnesota Lowry 8km
aka "Millennial Farmer Map" terrain development.
PMC Minnesota Lowry 8km official homepage
.
Looking for help to place buildings to farm yards. First pass of placing objects consists of simple top-down 2D building-for-building farm yard creation using satellite imagery. Second pass is vegetation trees for both farm yards and in any rural forest or tree line areas.
I can do trees pretty easily, but would love to see someone helping with the buildings.
Buildings used are going to be giants residential houses, farm bin silos and CBJ midwest buildings pack vehicle sheds. Not sure if I forgot any building 3D model type now.
Map of all building locations, not sure if I missed any but should be all buildings areas (red is buildings):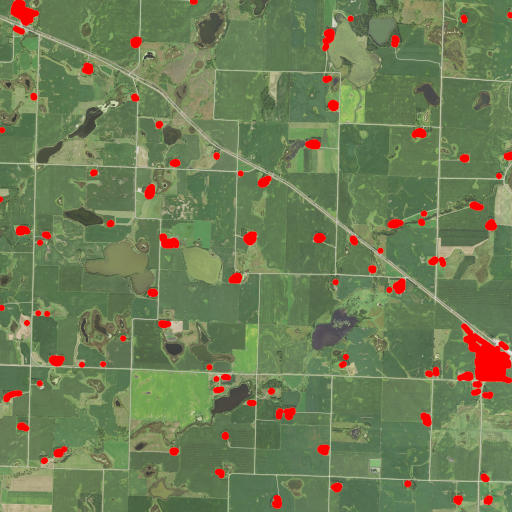 Suggestion of player farm locations where you get buildings when you buy the land, then can use and sell those buildings: