PMC Rattler
v1.8 25km desert terrain for ArmA 2.
(screenshots from previous version)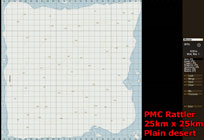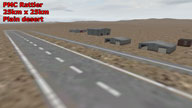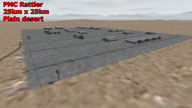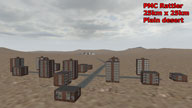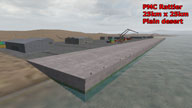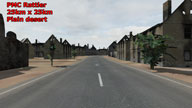 This is PMC Rattler terrain addon from OFP, now ported to work in ArmA 2. This is desert terrain of 25km x 25km size, there is roads, airbase, airstrip, several oilfields, army bases, harbors and war torn ruined cities.
New features are increased terrain / satellite texture details, ambient civilian modules support added.
Required Addons:
AGS Industrial
,
AGS Port
,
PMC Terrain Clutter
and
PMC Terrain Objects
.
Read online manual:
PMC Addons/Mods Online Manuals: PMC Rattler
.
Download
PMC_Rattler_v1.8.7z
- 33.7mb.
Mirror 1:
Armaholic.com
.
Mirror 2:
Armedassault.info
.
All mirrors are very much appreciated, thanks.