Well.. after tweaking some tiles, i want to check it in action..do the tile make the terrain look better?
take off from Kabul AB, i fly thru moutains..wingman spots some AAA fire, i release coutermeasure immediately.
ah, rebels spotted, rolling in!
rocket fired!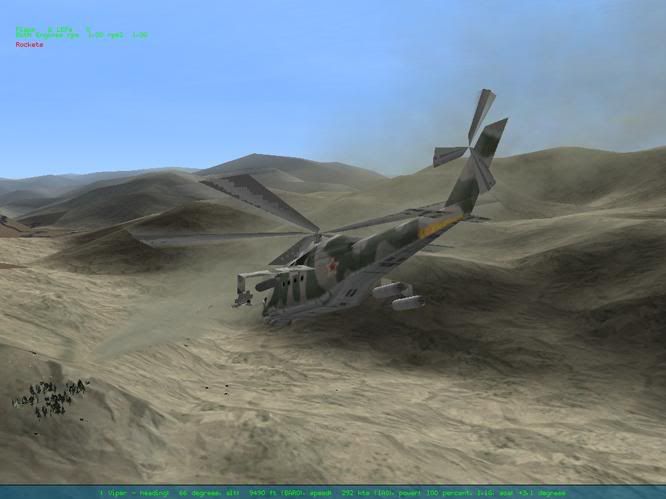 hit some..
and more explosions!
fly over for stratfing.
thru smokes..well, no survivers... bloody kill

alright, pull up for heading home..Hey - a guy at the ridgeline - shxt !!! Noooo...KA BOOOM!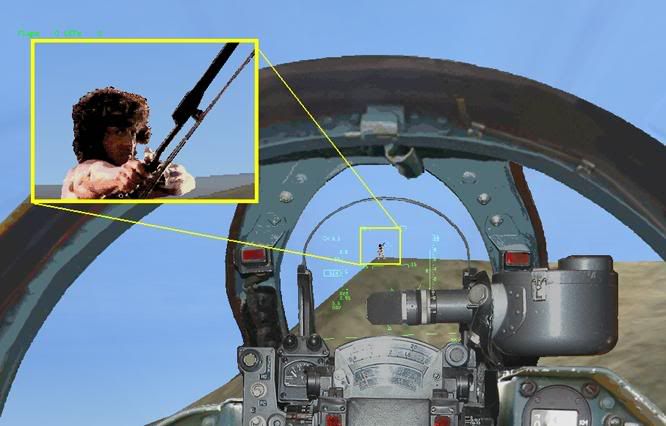 special thanx to Sylvester Stallone for guest starring.